Membership Website
The Acworth Business Association needs a platform where their members can easily manage their own profiles, register for events, and pay for membership.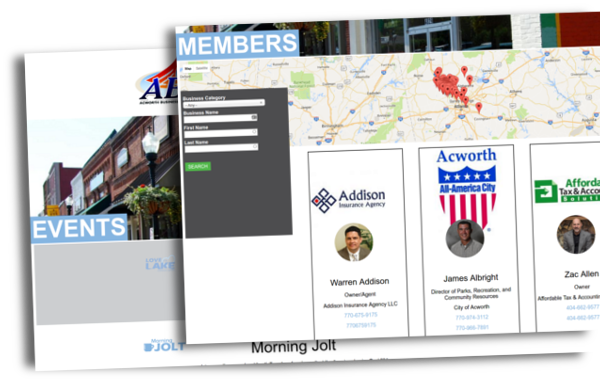 Events, Member Showcase
The Acworth Business Association is proud of their membership, and the Website showcases member businesses with rich profiles and a powerful search engine to locate any type of business service you might need.
Additionally, the site manages all of their events with an easy to use interface where the public can find and register for events.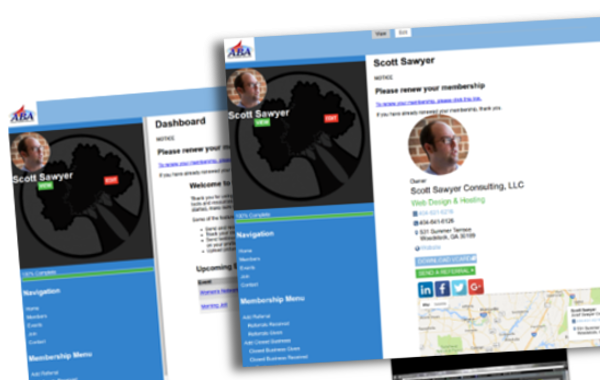 Custom Membership Dashboards
Members can easily manage their membership using the custom dashboards to get a high level view of their activity within the organization.  From here, they can update their profiles, send referrals and testimonials to other members, renew their membership and more.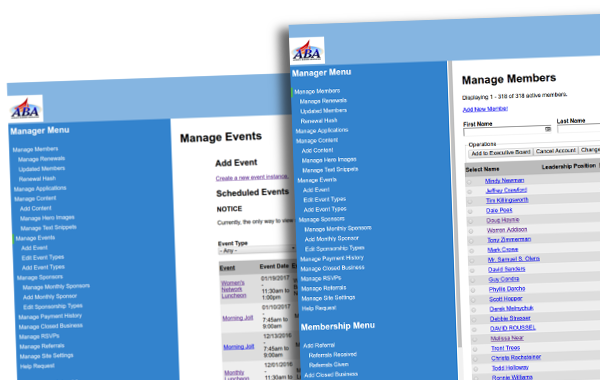 Custom Management Dashboards
The ABA Website uses a roles based permission system that gives privileged users ( management and board members ) access to core features to manage every aspect of the site without the need to touch any of the backend, making it simple to access reports and make changes on the fly with out dealing with code or calling in developers.  Every bit of content is accessible to the management team, without concern that changes will break the overall look and feel of the site.