Golf club fitting application.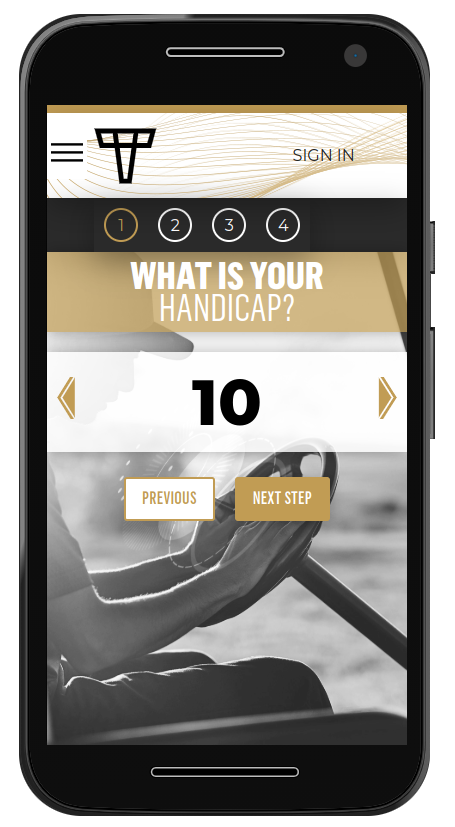 Quickly capture critical information
TrueGolfFit provides a simple, mobile friendly experience for customers to enter their metrics and quickly receive the best matched golf club. TrueGolfFit uses a proprietary process to statistically match user provided data to normalized sample data to accurately recommend the clubs that provide recommendations that are proven to increase distance and reduce scores.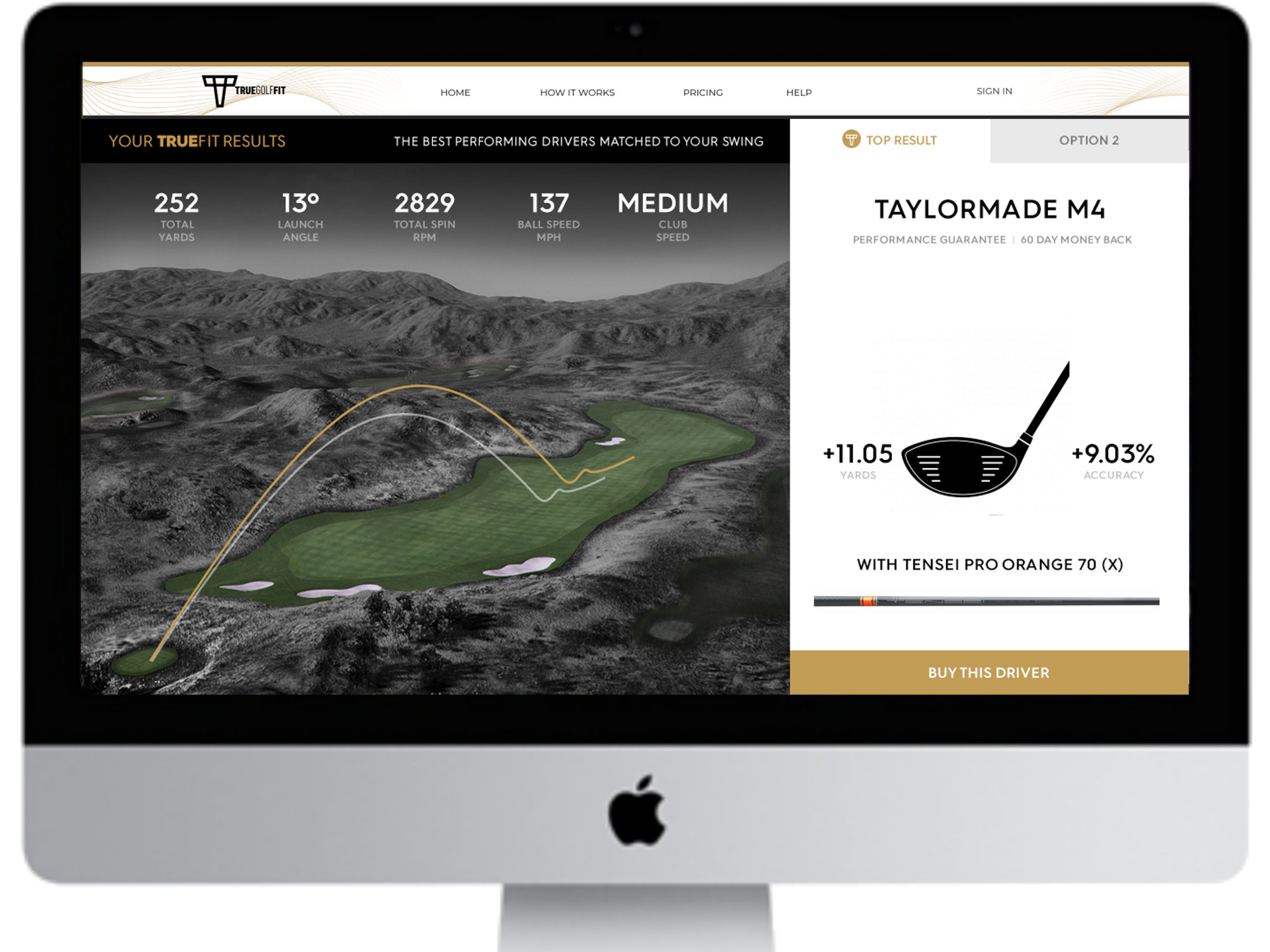 Large Datasets, simple visualization
The large imports generated from the launch monitor used to capture the reference data proved to be a challenge for Drupal's intensive entity system.  We created a custom entity with simplified base fields to store the data, as well as custom Drush commands that handled the UI uploaded data files and process the statistical analysis.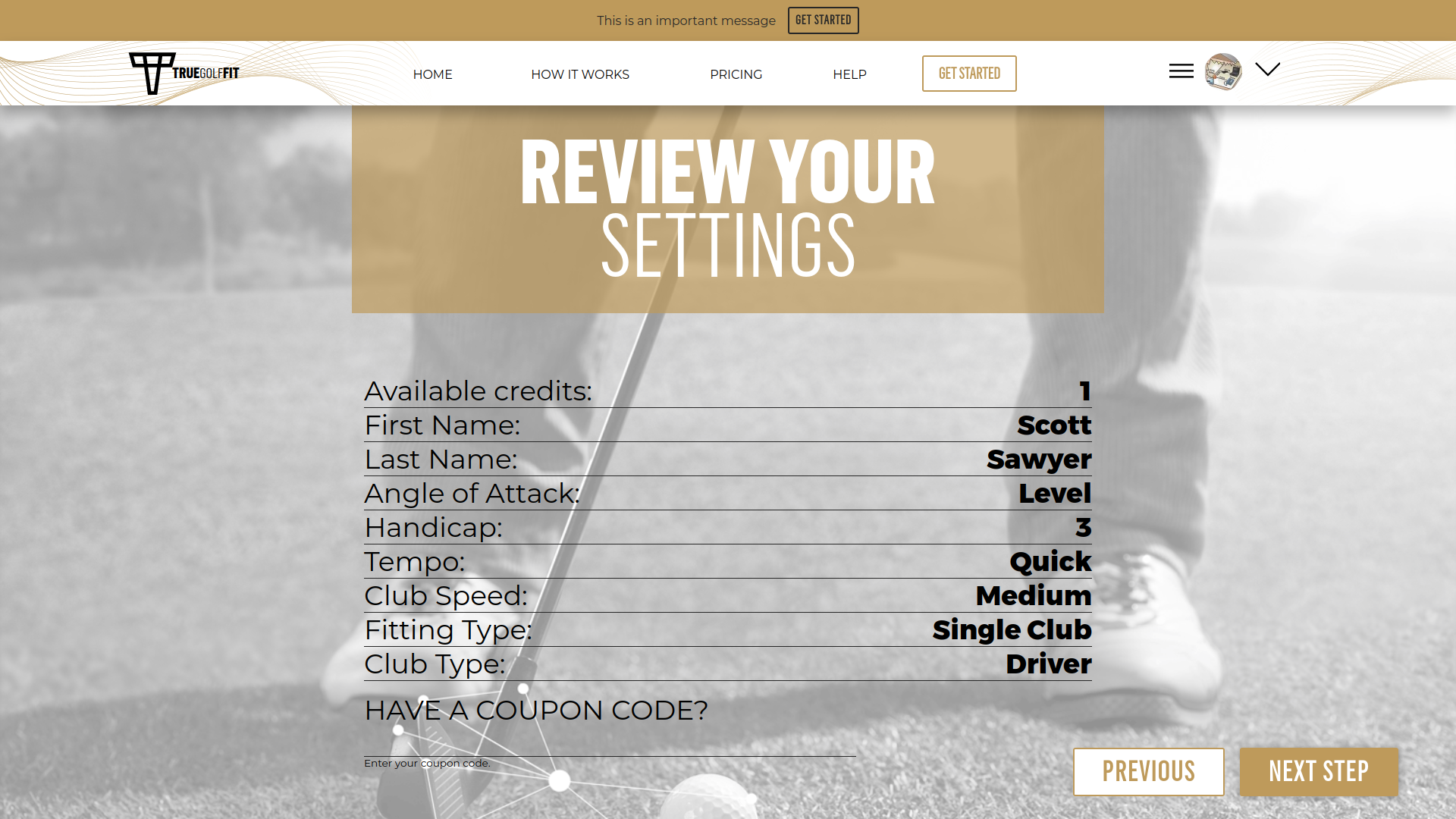 The thoughtfulness that went into the app extends to every experience.  It stores previously entered swing profile and payment information to help customers get through the fitting process quickly on repeat visits, previous recommendations are stored so customers can see how the newest clubs compare to older models, and custom marketing automation integration automatically generates the user accounts and remembers users across visits.
Project Timeline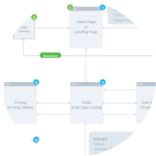 User stores were mapped to flow diagrams.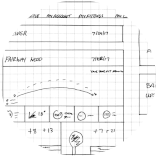 Wireframes and low fidelity prototypes were created.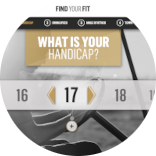 Branding and design elements were created and screen mockups presented.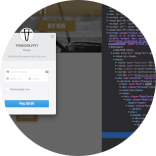 Custom integrations and development including theme and 8 custom modules.