Social Awareness and Giving
MyGivingPoint needed to enhance their sophisticated Drupal site to enhance user engagement and increase donations.  Once they experienced our team's dedication and capabilities, they quickly moved to a full redesign and migrated to an updated, mobile-friendly platform.
When MyGivingPoint wanted to add a feature to their donation platform, it proved to be too complex for their current development partner, they contracted us to build the recurring donation feature.  At the same time, UX designer Brad Weaver was hired to redesign the Drupal 6 site.  With the substantial changes proposed by Mr. Weaver, it was decided to completely rebuild on Drupal 7.  
Migrating a large, complex site was a massive undertaking, there were significant new features, 20,000+ user accounts and 100,000 nodes.  The migration took right at 30 days to complete, and the deployment only required a few hours of the site being offline.
The new site served the MyGivingPoint community for the next five years, during which time it saw many new features to improve user engagement, better project discovery to help match donors with the projects that matter most to them, and help students increase awareness of the needs in their communities.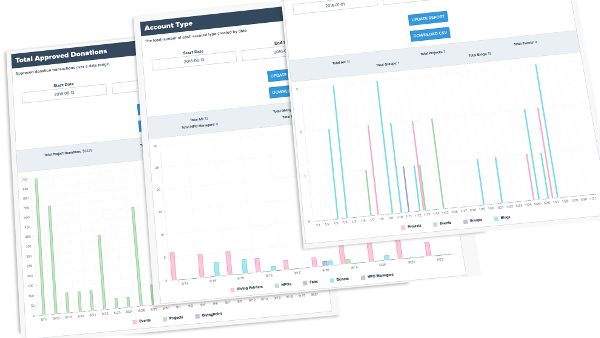 Custom Reporting and Insight
To manage the custom features of the site, we built a series of APIs for interacting directly with Drupal for reporting and custom dashboards for their members.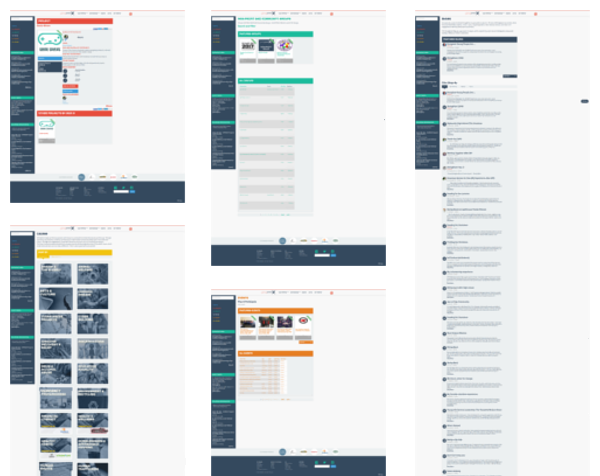 Making the Complex Understandable
We worked with designer Brad Weaver to create a simple navigation and visual hierarchy to make all of the user generated content discoverable and manageable.  
Project Timeline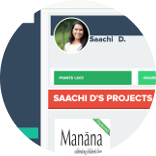 Prior to migrating the old site, we built a new site with all of the functional requirements tested.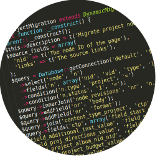 Drupal 6 - Drupal 7 Migration
We migrated more than 20 thousand users and 100 thousand nodes from Drupal 6 to Drupal 7.
Because the structure and features changed so dramatically in the new version, we had to transform the data from the previous site, while maintaining the integrity of the historic information.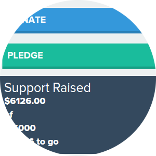 By adding a "pledging" system to student projects, we were able to increase total donations given to the students' nonprofit organizations.  We build a custom integration with a third-party site that tracks student achievement to generate incremental payments on a monthly cycle based on the student's achievements.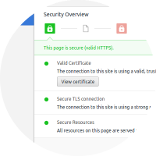 Working with an authorized scanning vendor (ASV), we assisted GivingPoint achieve their PCI compliance by rigorously locking down their environment and developing processes to ensure that card holder data was securely stored and transmitted, never touching their servers.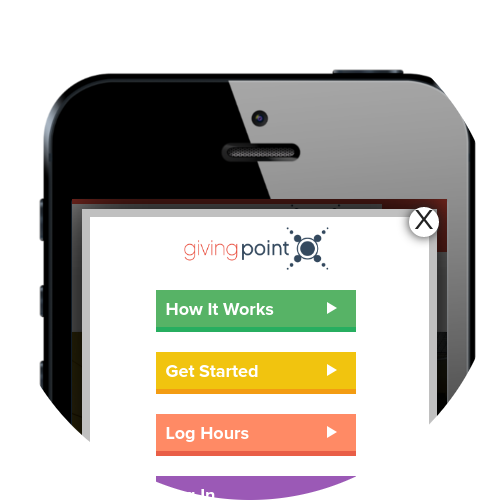 Continuous Refinement and Iteration
With a substantially more stable site and better user experience, the GivingPoint team quickly launched a series of initiatives to further improve the site and value to it's members.  Additions included a refined mobile site, faster servers, a "Cause" discovery engine, and detailed reporting.